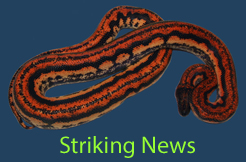 Site last updated
04/12/2021


CANDY STRIPE BRB's -Now TWO litters produced from the same pairing. BOTH with Super Candy Stripe babies!!
Click here for details/pics
ALBINO BRB's -07/14/2016 Bianca delivered an amazing litter with 3.4 Albinos and 5.7 het Albinos. All healthy full term babies.
Click here for details/pics
1/30/2021 - Updated the BRB breeding page with the earliest due dates I've ever had. Looks like 2021 is going to be an early birthing season.
1/30/2021 - All the 2020 babies are sold out.
06/13/2020 - updated wait list process page.
12/30/2019 - Candy Stripe babies on sale now!!!
Click HERE to see available Jamie babies.
Click HERE to see available Charlize babies.
04/21/2020 - Phoebe delivered a litter of 17 babies, including one Motley Snow, one Snow and an assortment of Albino, Anery and Motley in the pile.
08/07/2019 - Jamie delivered a very nice litter of 15 babies. Paired with Denzel, a Candy Stripe het Hypo, there are some Hypos, one I think is Candy Stripe, Candy Stripes 66% Het Hypo and normals 66% Het Hypo.
Click HERE to see available babies.
07/19/2019 - Charlize delivered a litter of Super Candy Stripes (3) Candy Stripes (8) and normals (2) 13 in total, only a day before her due date.
Click HERE to see available babies.
Our main objectives are to ensure that we supply only high quality animals and unparalleled customer satisfaction.

Contact us at:
Rainbowsrus@sbcglobal.net
408-224-0414

Like is on Facebook -
www.facebook.com/Rainbows-r-us-reptiles-114675408595751


Ordering - This site intentionally does not have any "buy it now" or shopping cart features. Please contact us directly at rainbowsrus@sbcglobal.net
or 408-224-0414 to purchase any of our animals.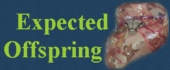 Brazilian Rainbow Boa pairings for 2020 are now up on the BRB breedings page. I introduced the males on December 8th and several pairings got right to it. Great start to the 2020 BRB season.
Check out the Brazilian Rainbow Boa Breedings page for details.
Boa Constrictor Imperator breeding season for 2020 is under way.
Check out the Boa Constrictor Imperator Breedings page for details.
Upcoming reptile shows:
Shows are finally coming back!!
April 17th & 18th 2021
Reptile Breeders Show
Lodi Grape Festival Grounds
413 E. Lockeford St.
Lodi, CA 95240
April 24th & 25th 2021
Tulare Reptile Show
Tulare County Fairgrounds
Building 3
620 S. K St.
Tulare, CA 93274
August 28th & 29th 2021
San Jose Reptile Show
Santa Clara County Fairgrounds
344 Tully Road
San Jose, CA 95111
September 25th & 26th 2021
Sacramento Reptile Show
Cal Expo - Pavilion
1600 Exposition Blvd.
Sacramento, CA 95815